Moderator: minetymenace
One is broken
Part 41-668

There are some on evilbay if I sell a child

Ged
Gold Coast
Australia
You have the early thin type which are prone to the failure you have experienced, best replace them with a pair of the later thick foot version fitted to the B50. But they are even rarer

. If you do get some thick foot cam followers then check they allow full lift and if not correct the cam follower tunnel in the crankcase before reassembly.
Try PES as they show in stock, considering the manufacturing process they are good value and PES make good stuff.
https://pesltd.uk/?product=71-2513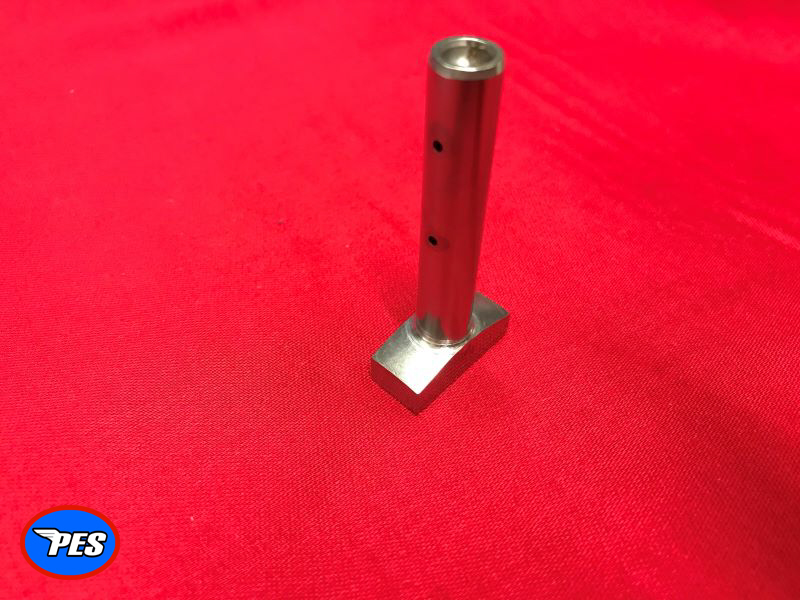 I've been looking at these cam followers on eBay for a while now, but can't quite make up my mind.
They are the thick foot type, but the foot does look very thick. The oil holes are drilled a little out of line, although that's not in itself vital. Not sure why one would photograph nice new delicate engine parts on what looks like a dirty crusty railway sleeper.
Anyway, they are priced at £50 per pair, the eBay item number is 204017888428.
I'm not sure if the foot on these looks a little too thick. I think the poor quality of some pattern cam followers that were once available has been mentioned on this forum in the past, but it did not elaborate on what the problem was.

[attac hment=2]Screenshot_20230108-140258.png[/attachment]
Last edited by
lathejack
on Sun Jan 08, 2023 10:40 pm, edited 1 time in total.
Lathejack, as well as the holes being out of line (not enough to be an issue however) they are in the wrong position vertically, the lower hole is too high up and will never come out of the cam follower tunnel to allow it feed oil to the cam lobe surface.
Ah, I hadn't thought about the actual position of the holes vertically.
One other detail is that the face of the foot appears to be at 90 degrees to the stem. Shouldn't the face be at a slight angle to the stem? I'm sure it is on all my old cam followers, wether they have the thick or thin foot, which then requires them to be fitted the correct way round.
Yes there is a slight taper so the follower surface that rides over the camshaft lobe is self steering and less likely to rotate, as long as its fitted the right way round in the first place

.
These are pattern parts with corners cut for cost and also not proper copies.
>1400

Posts: 5101
Joined: Fri Sep 10, 2004 8:45 pm
Location: Goldthorpe South Yorkshire
Contact:
Sorry we are out of stock of the cam followers.

I'm looking at an alternative way of hard facing them, but haven't had the time to experiment yet.

Mark
Motorcycles and other parts manufactured by PES
+44 (0) 1709 894192
https://www.pesltd.uk
(new online shopping experience)
Andover Norton got into a similar issues with their Norton Twin stellite tipped cam followers, manufacturing costs went too high. Their solution was a one piece cam follower made from a specialised steel which was hardened so there is no joint to fail.
>1400

Posts: 5101
Joined: Fri Sep 10, 2004 8:45 pm
Location: Goldthorpe South Yorkshire
Contact:
Tried that about 25 years ago, the point loading is to high for many materials.
I could get it done for few pounds if I purchased 10'000 plus

Mark
Motorcycles and other parts manufactured by PES
+44 (0) 1709 894192
https://www.pesltd.uk
(new online shopping experience)