BSA B44.


Do you want to have your BSA B44 on this page please
send me your photo and I publish it here.
B50 homepage



---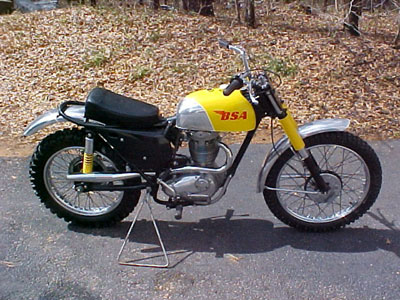 Here are some decent pictures of Victor GPs

Ian Ferguson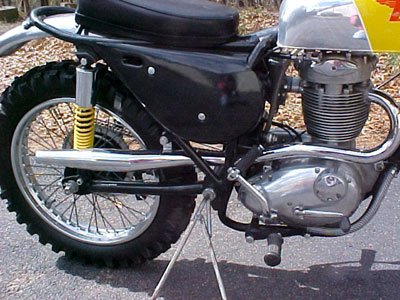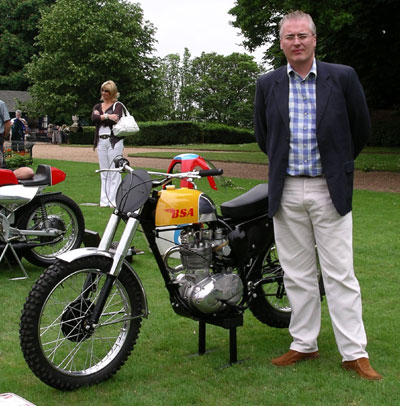 ---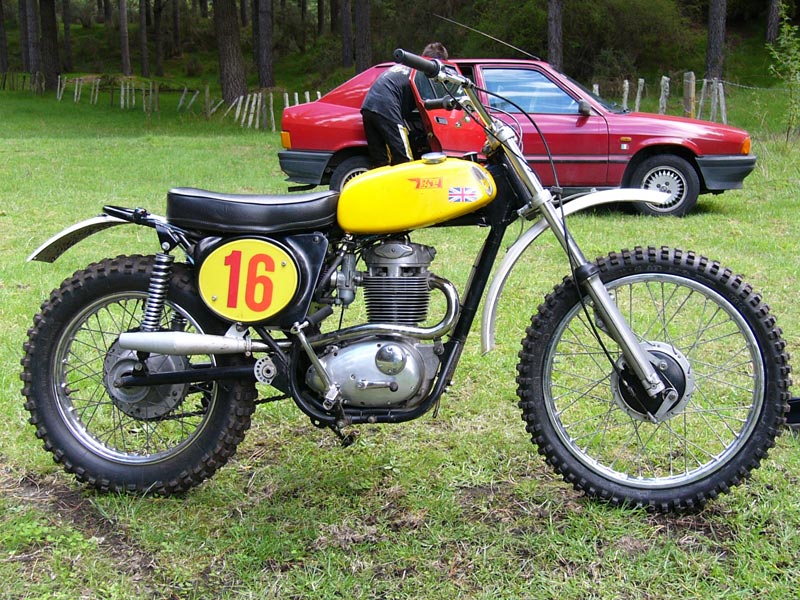 Robert Cochrane´s (NZ) 1971 B25T Victor Chassis with standard 1967 B44 441cc Victor Roadster motor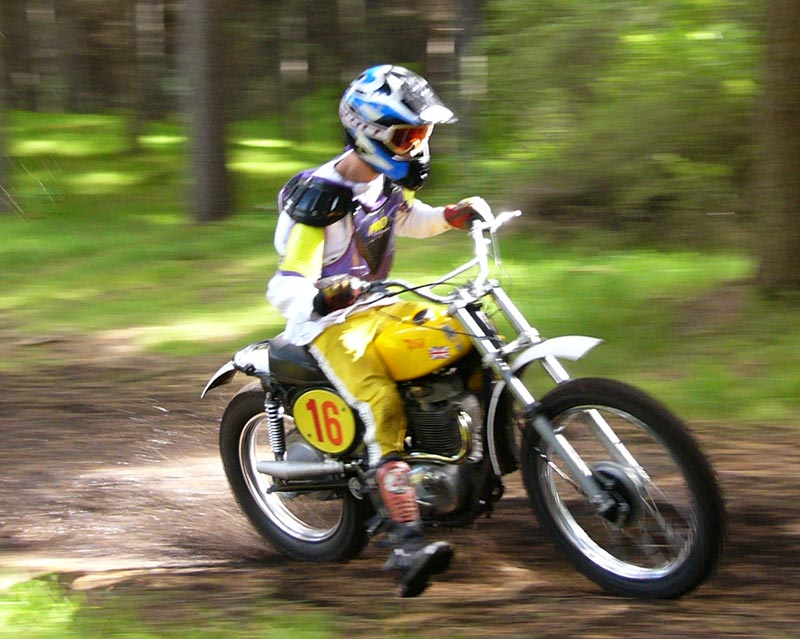 Daniel Cochrane at practice on the B44 in 2003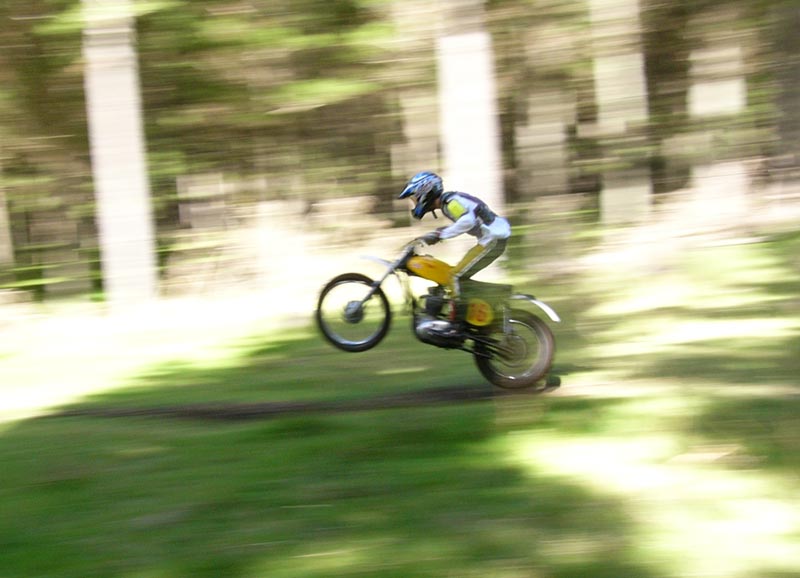 ---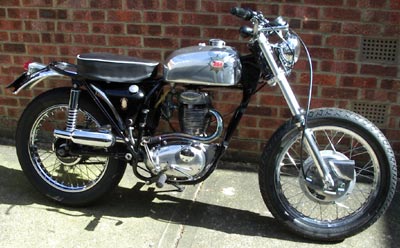 Pete Charlton´s BSA B44.
England

It only had 6000 miles when I bought it last summer though now has 8000 as I use it for getting to
work and in all weathers.
I did a few mods like change the 6v ET system for 12v with Boyer Ignition and Powerbox,
hi output alternator so still has bright lights at tickover even though it has no battery.
I recently fitted later front end, a vast improvement, especially in braking.

Pete Charlton


---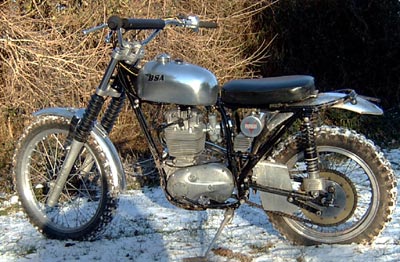 Chuck Davis 1969 BSA B44.
Pennsylvania, USA

As you will see this is a custom MX bike, utilizing Maico forks and
some other trick stuff.
Chuck


---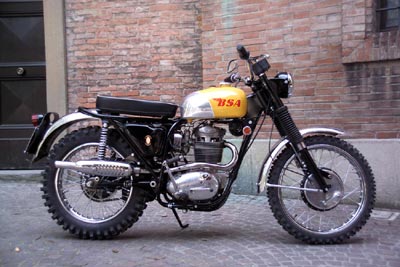 Hello! I'm an Italian Owner of a B44 Victor

FILIPPO REDA
PIAZZA SAN FRANCESCO 14
40122 BOLOGNA
filo2@fastwebnet.it

The Victor is on sale for Euro 7500 all information from filo2@fastwebnet.it

FILIPPO REDA

---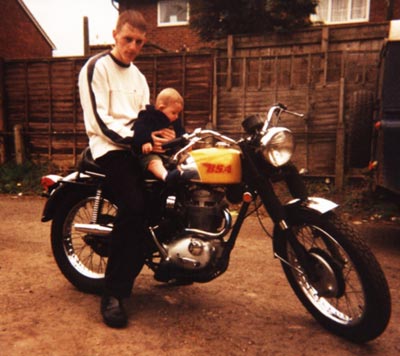 Dave Stanwick. UK

---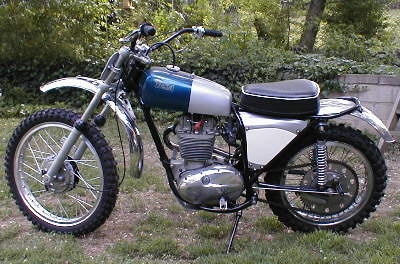 Steve Herr´s BSA B44 Victor(1970).
Memphis, Tennesse, USA

My 441 MXer built using period parts and accessories from the early 1970s. The bike started out as a 1970 Victor. It runs like a bat of hell and is a blast to ride.
Steve


---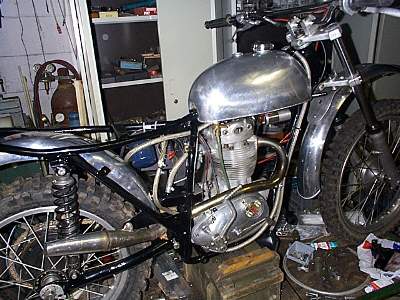 Henk van den Heuvel´s BSA B44 VICTOR GP
Holland

New build with a 32 mm carb. New piston and a B50 big end.
Boyer Bransden ignition.
The front Wheel is from Husky and the rear wheel is from CZ.
Henk.

---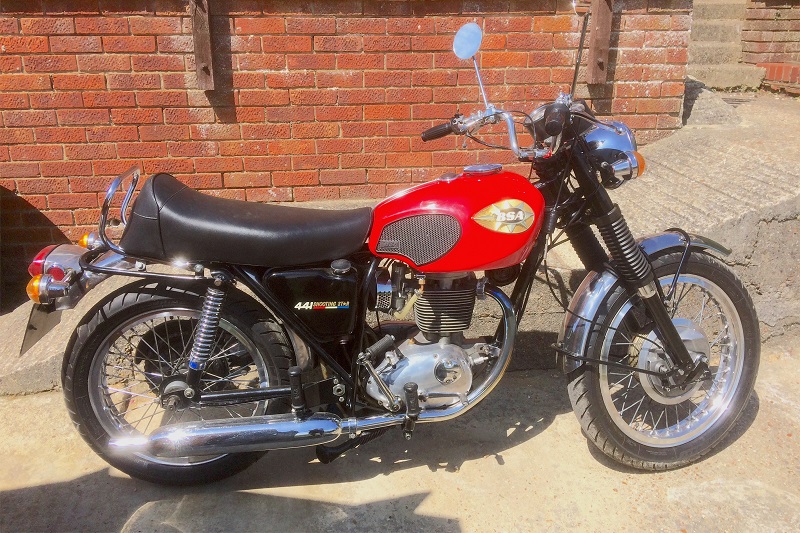 Brian Gilbert´s BSA B44 Shooting Star (1970).
Isle of Wight. ( UK )

This is my bike at the present moment in time. I have added on wing mirrors as a safety precaution. Also a grab rail , as I got tired of my passengers falling off the back of the bike. I have carried out an oil filter conversion, to encourage better oil filtration, which Is working very well. Also fitted are Akront alloy wheel rims , stainless steel mudguards,Boyer Bransden electronic ignition, and indicators which I feel are also a very important safety aspect..
PHOTO FROM BRIAN GILBERT I.O.W
Feel free to E-mail me at :
brian441bsa@yahoo.co.uk
---

Börge Vad. BSA B44 ( 1967 )
Denmark.


---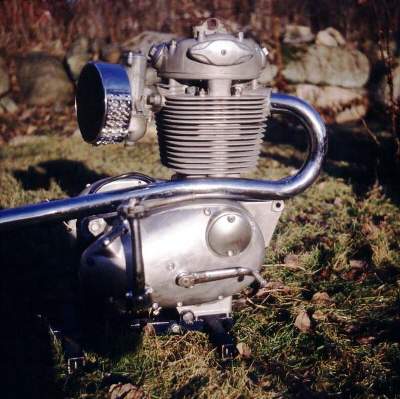 BSA B44 Engine.
See more27 kb
---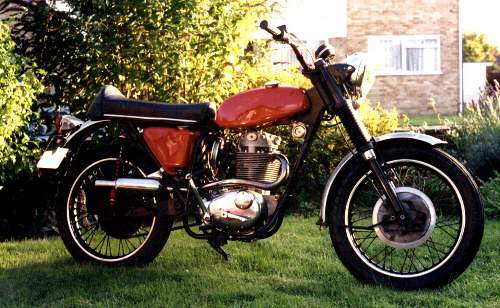 This BSA 441 belongs to my brother-in-law and is for sale.
Chris Pellett
Sussex (UK)


---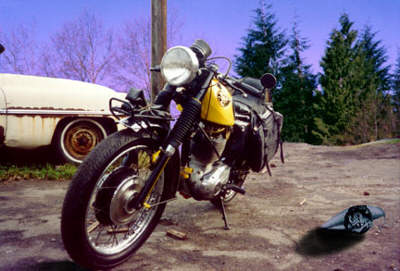 Steve Dales BSA B44 Cafe Sport tourer (1969).

The 441 has B50 clutch and 19 drive sprocket.
Steve Dales
Vancouver ( Canada )


---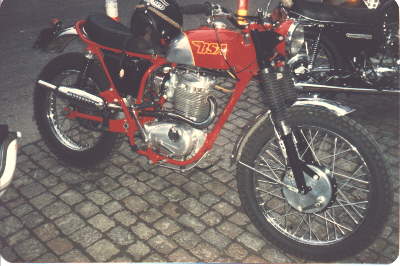 Camilla Johansson´s ex BSA B44 Victor Special (1970 ) Sweden

Photo from Lars Svanberg.
---
1969 BSA Victor Special 441.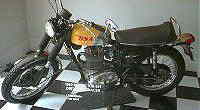 Owner: The Allen Vintage Motorcycle Museum in Boston, ( USA ).
http://www.allenmuseum.com


---
TO TOP
Updated 2020-02-25
© Rickard Nebrér