21 March 2000



The first British Bike over the new bridge between Sweden and Denmark was a BSA.
And it was my BSA B50!!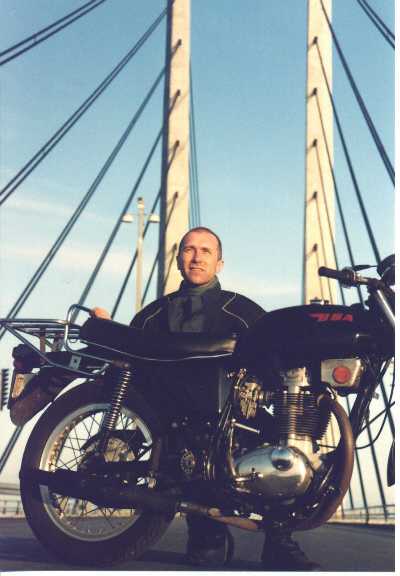 The bridge is opening for commercial trafic on the 1 of July year 2000.



80 Meter over sea level ( It´s High!!! )
The cabletower in the background is over 200 m high.


On my way back to land after my visit on the bridge.


On my way back in the sun set.


Location of the bridge.

All photos on this page is taken by Tina Widerberg.

Per Ståhl and Mats Williamson at Sundlink Contractors HB helpt me to come on the bridge before enybody else.

Thanks for your help and support. Rickard
---
TO TOP
Updated 2000-04-07
© Rickard Nebrér