CCM´s.


Do you want to have your BSA/CCM on this page please
send me your photo and I publish it here.
B50 homepage


---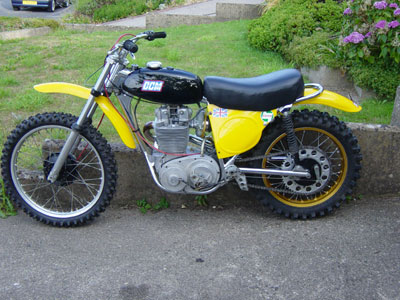 This was one of the two bikes sent from the factory in 1973 along
with Bob Wright and his mechanic to the USA to contest the
AMA Motocross Championship that year. Both bikes were used
throughout the season. Unfortunately records do not show which
bike was ridden at which event.

This example had been lovingly restored by Costa before I bought it.
I will fit the "race mudguards and tank" before I race it though.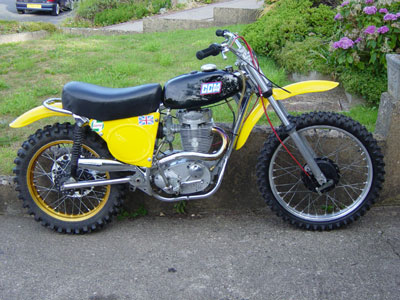 Ian Grouty´s CCM´s 1973
---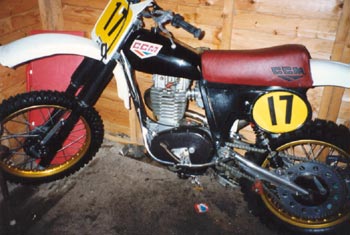 Leigh Owen´s CCM ( Shropshire UK )

This ccm is a 3 speed John Banks replica
I do have the front castrol addvertising plate for her.
Leigh Owen


---

Andrew Smith´s 580 CCM 1979 ( UK )

I bought the bike in January 2003, in need of total restoration
which was finally completed in November 03..!!
I will be racing the bike in classic and 'twinshock' events in 2004.

The 42mm front forks/wheel/hub are from a 1980 Maico and so are the rear shocks.
I have just bought a pair of Fox air shocks which I will fit to the rear, once
they are restored.

Tom Beckett supplied most of the engine spares for the rebuild.
Steve Coles (ex-CCM race mechanic) built the engine for me and
Mark Cook is now doing a lot of finishing and further engineering
work on the completed bike.

Andy Smith
I also have a B25 scrambler - Look under the B25 section/ Rickard
---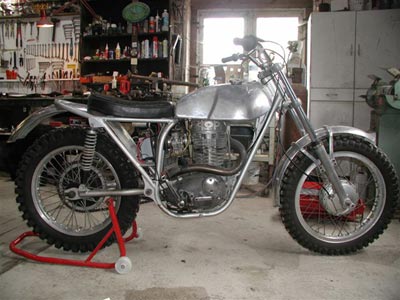 Erik Thurin´s 500 CCM 1975 ( France )

Engine maybe 1974 or 75 ( 3 speeds, no alternator, magnesium covers)
Frame CHENEY older than the engine (year ???) nickel plated under the grey paint.
Fork CERRIANI. Front break HOREX. Tank from italian bike maybe DUCATI.

I dont no where this bike come from. Maybe from USA because of the big front wheel ?

Erik Thurin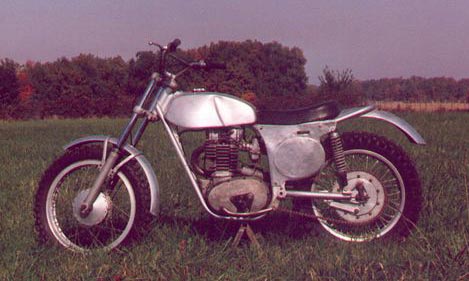 ---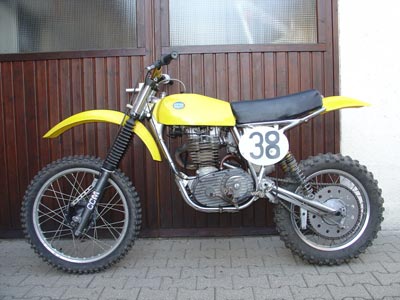 Wilfried (Jonny) Schmidt´s 572 CCM 1975 ( Germany )

I have had the bike for 1 Year (2002) The rear hub have cracked,
and the GFK-tank had two hole´s.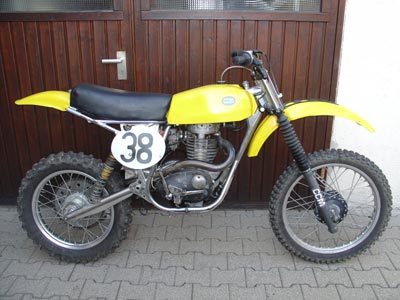 3-speed KTM wheels and front fork
Last year i drove two Vintage-Enduro race with it.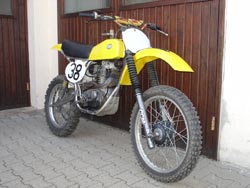 In 2004 I want to ride Vintage-Moto-Cross.

Jonny Schmidt


---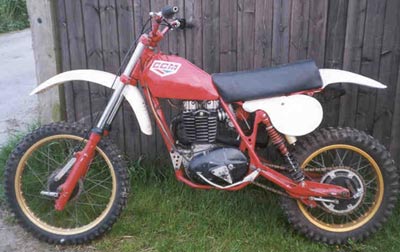 Brad Jones´s Ex 580 CCM MX 1980.( UK )

I sold it about 18 months ago as a rolling chassis. It had a 1976 engine and it was excellent on the rough - the few times I found somewhere to ride it - I live on a farm and am surrounded by fields, but no farmers will let me ride!
Brad Jones


---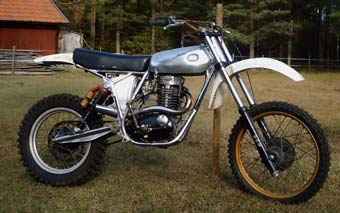 Per Anders Staberg´s CCM 1977 ( Sweden )


---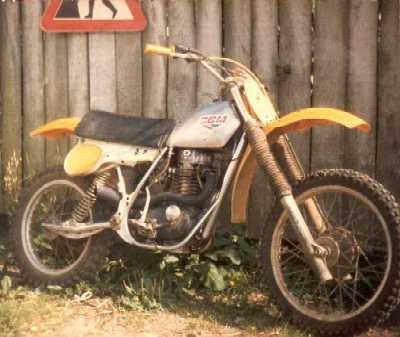 Brad Jones ex CCM 3-speed 580 (1979)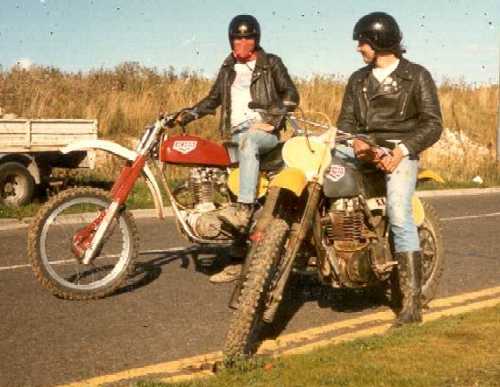 Kevin Hawkin´s & Brad Jones ex CCM (1975/1979)
1985- High Wycombe England. Kevin´s went to Scotland and mine to Italy.
We both wish we had them back!
Brad Jones
---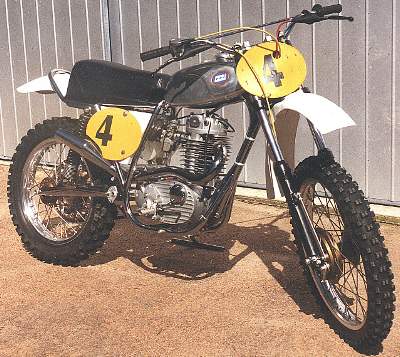 Peter Lawson´s CCM 1974
Australia

It was originally owned buy Lester Rowley in South Australia.
I now use the bike in vintage motor cross in Western Australia.
Peter Lawson

---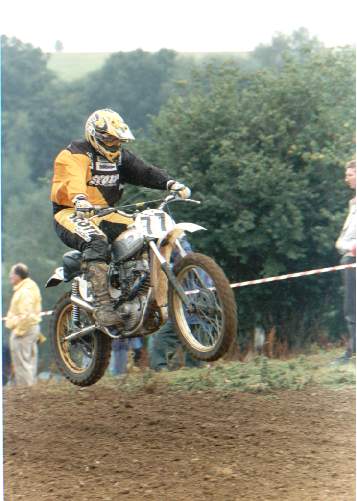 Me on my 74 CCM at ford near chippenham uk in the 99 season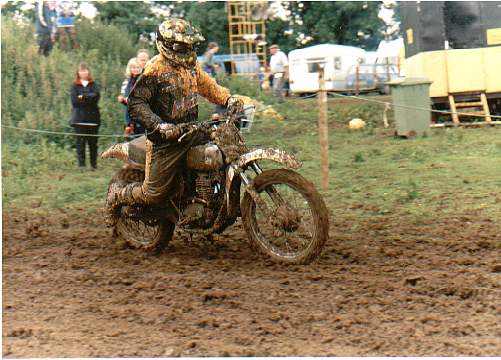 Another one of me at ford a very wet day- just landed after the uphill climb.
Me on my 76 ex works (vic eastwood) CCM engine no f2 frame 75012.

Tom Beckett
---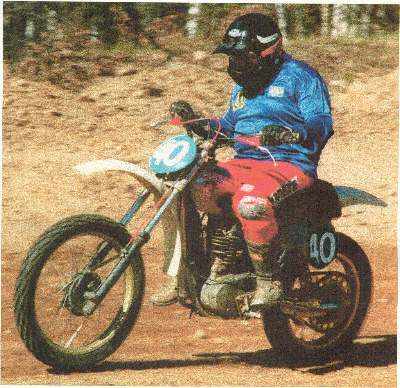 Torbjörn Lundgren´s CCM. (1979 with engine from 1976)
(Sweden)

---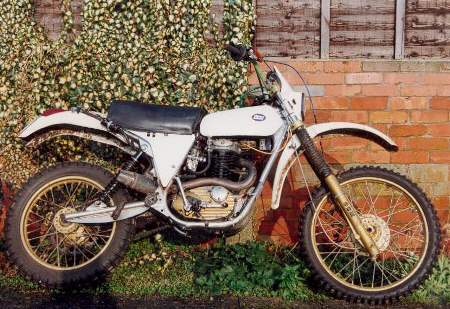 Simon Parker´s Ex CCM ( 1975 ).
Leicestershire England.
580 cc 3 speed.




Simon Parker´s Ex CCM (1974 ).
500 cc 4 speed nicely prepared and properly registered. This was the best off roader you could ever want.
Simon Parker .


Look at Simons´s Ex BSA B50MX.---Look at Simons´s Ex BSA B50T.---Look at Simons´s Ex BSA B25SS.

---
TO TOP
Updated 23:31 2006-11-19
© Rickard Nebrér