BSA B50 Speedway.

B50 homepage
---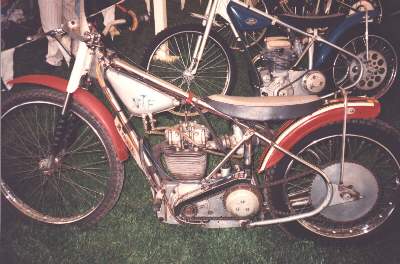 This is the works BSA B50 MK1 Speedway bike.

See more 37 kb



Built by BSA Engineering and not by BSA Motor Cycles.
This is the first of tree bikes built. The MK1 is identyfed by close finning on barrel.
The MK2 have finnings staggered like CCM motocross bikes.
Made by hand by cutting away sections of alternate fins.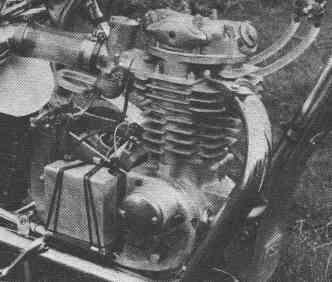 BSA B50 MK2.

45 bhp figures were given to the press, but the true figure was more like 60 bhp.
Because the fuel would be metanol a compression ratio of 13.6 to 1 was necessary.
This was made by shortening the barrel.The frame was from Rob North in Reynolds 531 tubes.

This is a low budget bike, less than £5000 including Material, work and labur due to the close down of Small Heath.
When the collapse came they were under way with a four-valve cylinder head (this was before Jawa made it).
Electronic ignition was made by Lukas and Future Techmatics long time before when all the other was using Magnetos.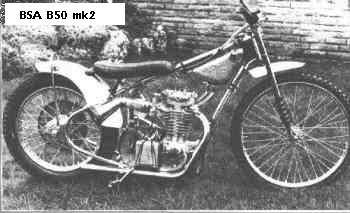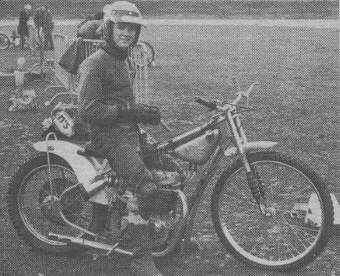 Alan Grahame on the BSA B50 MK1 in 1974.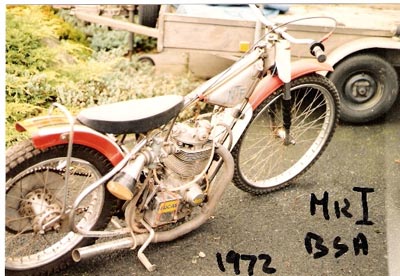 Mk1 1972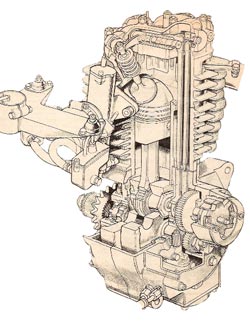 Drawing of the MK1 Speedway engine.



Thanks Bennie Ludolphy and Chris Byles for the photo and story.

Look at Chris Byles Speedway page Great speedway page.

---
TO TOP
Updated 22:56 2004-10-25
© Rickard Nebrér