Triumph T 50 MX Photo.

Do you want to have your Triumph T 50 MX on this page please
send me your photo and I publish it here.
B50 homepage

---

Josephs Triumph TR5 1974. California USA

I have installed sun aluminum wheels, Rickman front hub & brake, Penton rear hub & brake, aluminum fenders & sidepanels,
Betor front suspension, Pro taper handlebars, 1/4 turn gasser throttle, Magura control levers, aluminum chain guide,
stainless steel skidplate, Dick Mann custommade footpegs & rear brake lever, Works Performance rear shocks,
custom made seat and alot of hours and elbow grease.



Eventhough the motor is completely stock & original the bike has plenty of power.
The day after I finished building the B50 i loaded it in my truck and headed for Angels camp.
My very first I rode the bike I was racing. I placed 6th out of a field of 12, not bad for my first time.
The next race is april 10th at Carnigie park, the day after our big clubmans show.p.s.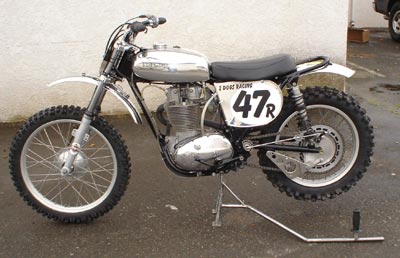 There is more pictures of bikes i built www.britbikebuilders.com
joseph
---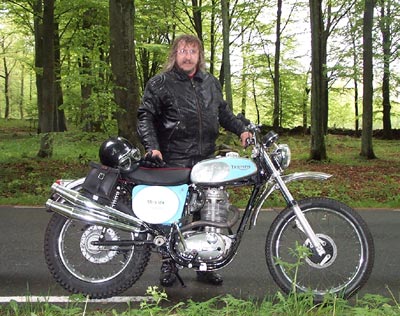 Jonny Hägerklint´s ( My brother in law ) Triumph T50 MX
Scania, Sweden.





---


1974 Triumph TR5MX
Ron Anderson Washington U.S.A.



---




TO TOP

Updated 14:13 2005-04-05
© Rickard Nebrér